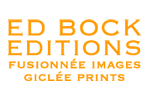 Process
I paint, photograph, scan, photoshop and print.
I paint with acrylic and watercolor paints on watercolor paper, photograph models in the studio and on location with cameras and transparency film, scan paper and film to create digital files in the computer, and use photoshop software to fuse the photographic shapes and tonal separations into my painted image.
Using a high-quality digital 7 color (Giclée) inkjet printer I print with archival pigment inks onto heavyweight acid-free watercolor paper and canvas. The images are available in a number of sizes. I personally produce each print and include a Certificate of Authenticity.
The paper images are sprayed with Imageshield, a coating that protects delicate inkjet images from moisture and also shields images from fingerprints and harmful UV rays. They are then signed, numbered, matted and shipped flat. The acid-free watercolor paper prints should be handled as any original work of art. I recommend framing prints under glass.
The canvas images are stretched over a wooden frame, coated with a clear gloss acrylic gel that leaves visible brush strokes, sprayed with a UV protective varnish and shipped flat ready to hang or frame.
Custom orders and commissions are accepted.